Organization Database
A B C D E F G H I J K L M N O P Q R S T U V W X Y Z
Welcome to the Student Volunteer Center Organization database.
We hope to help you find a rewarding volunteer opportunity! 
The database now features three ways to browse volunteer opportunities. 
1. By Keyword
On the search page (found at the top of the left side bar), press ctrl+f and then type in a keyword. Volunteer organizations containing that word will show up.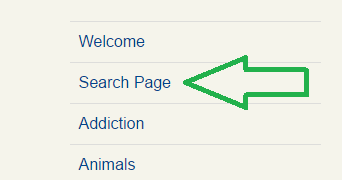 2. By Category
Use the category pages on the left side bar to browse organizations of that particular specialty.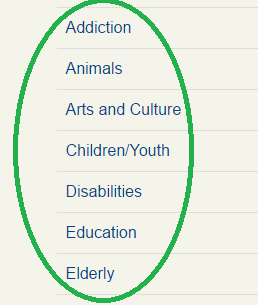 3. Alphabetically
On the top of each page can be found alphabetically categorized links. Simply click on one of these to get started.
Happy Volunteering!