Service Recognition Ceremony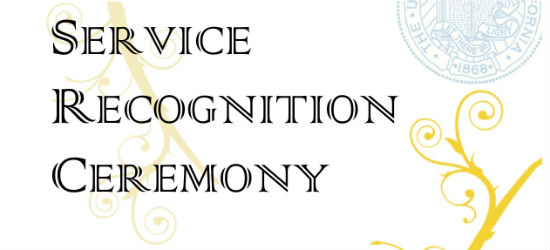 Congratulations to this year's award winners! Check back here in spring 2020 for updates about next year's ceremony.
The Service Recognition Ceremony is an annual event held each spring that recognizes students, staff, and faculty that have provided exemplary community service during their time at UCSC. We award individual students, student organizations, Greek organizations, and faculty or staff based on a self or community member nomination made below. Letters of recommendation and additional materials are optional and can be sent to or dropped off at the Student Volunteer Center at Hahn Student Services #245. Below you'll find descriptions of the categories and information on how to nominate/apply for an award.

This year's Service Recognition Ceremony was held on May 31st in the newly renovated Quarry Amphitheatre. Nominations were due on May 3rd, 2019.
Who is eligible
All nominated students, student organizations, Greek organizations, staff, and faculty are potentially eligible to receive a Service Recognition Award. Individuals may nominate themselves or nominate someone else for the following awards depending on how much time the nominee has dedicated to their service work:
Note: Nominations for all awards are limited to service from Summer 2018 to the present quarter (except Gold and Platinum, which must include at least one quarter of service during the 2018-19 academic year).
2018-2019's Service Recognition Award Recipients
Silver Awards (1-2 Quarters of Service)
Leea Kramer
Nicole Kwan
Jocelyn Lopez- Anleu
Zaydee Serrano
Jacey Weiher
Gold Awards (3-7 Quarters of Service)
Pauline Blaimont
Sean Butawan
Elizabeth Cameron
Suzanne da Camara
Hehn Dimand
Sarah Herzer
Michelle Moreno
Asia Stautz
Cynthia Tibbetts
Mateo Valdivia
Platinum Awards (8-15 Quarters of Service)
Janine Espino
Marlo Rodas
Edmund Tang
 Organizations (Exemplary Service throughout the 2018-19 Academic Year)
Community Aid & Resources
Kappa Zeta Sorority
Kresge Parliament
PRAXIS
Women in Science and Engineering
Faculty and Staff Awards
Marianna Santana
Jessica Taft
Amanda Timoney